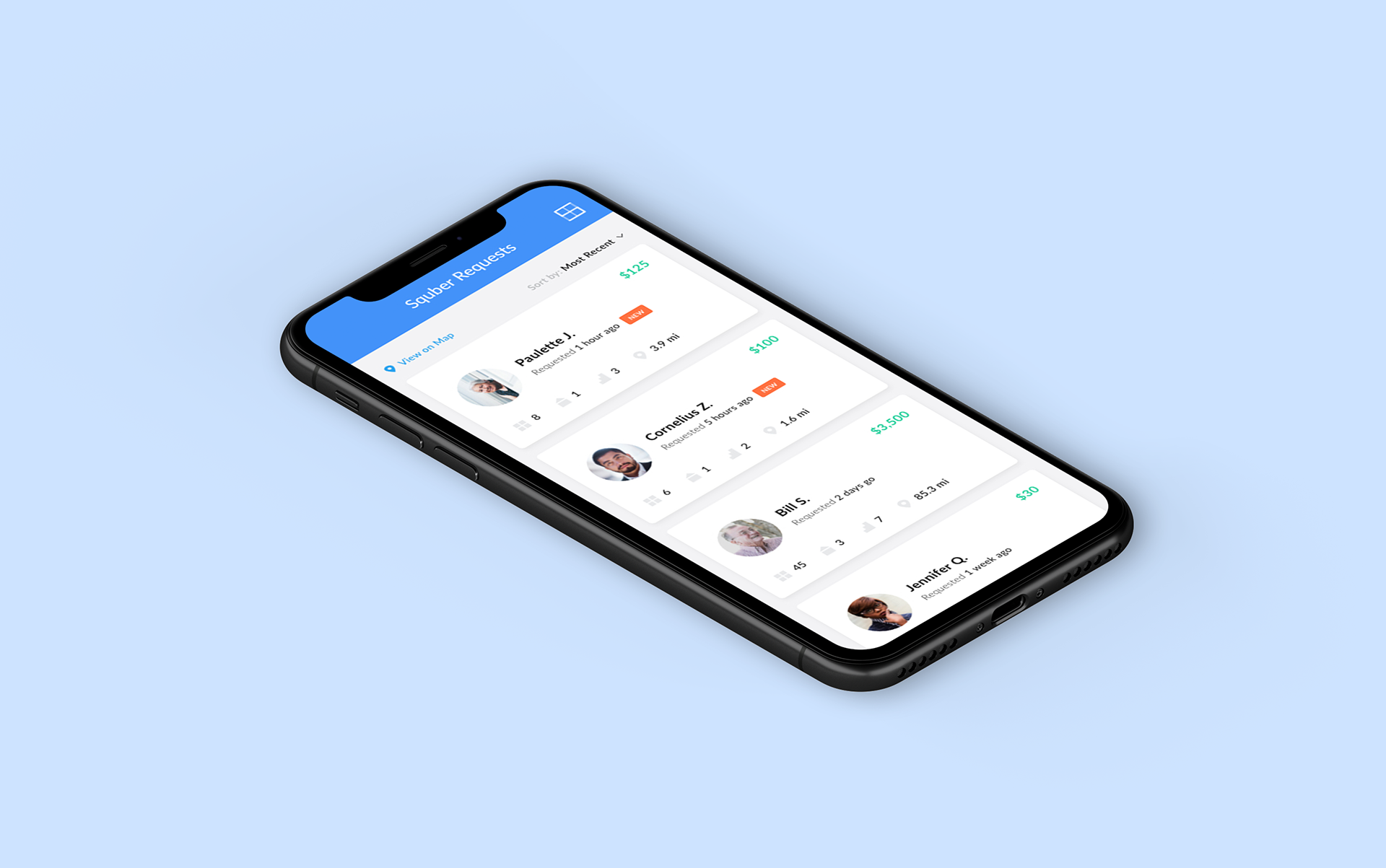 Part 1

: Create a mobile app launch screen and logo
Part 2

: Create a mobile app experience for window washers to browse dirty window requests, review request details and submit proposals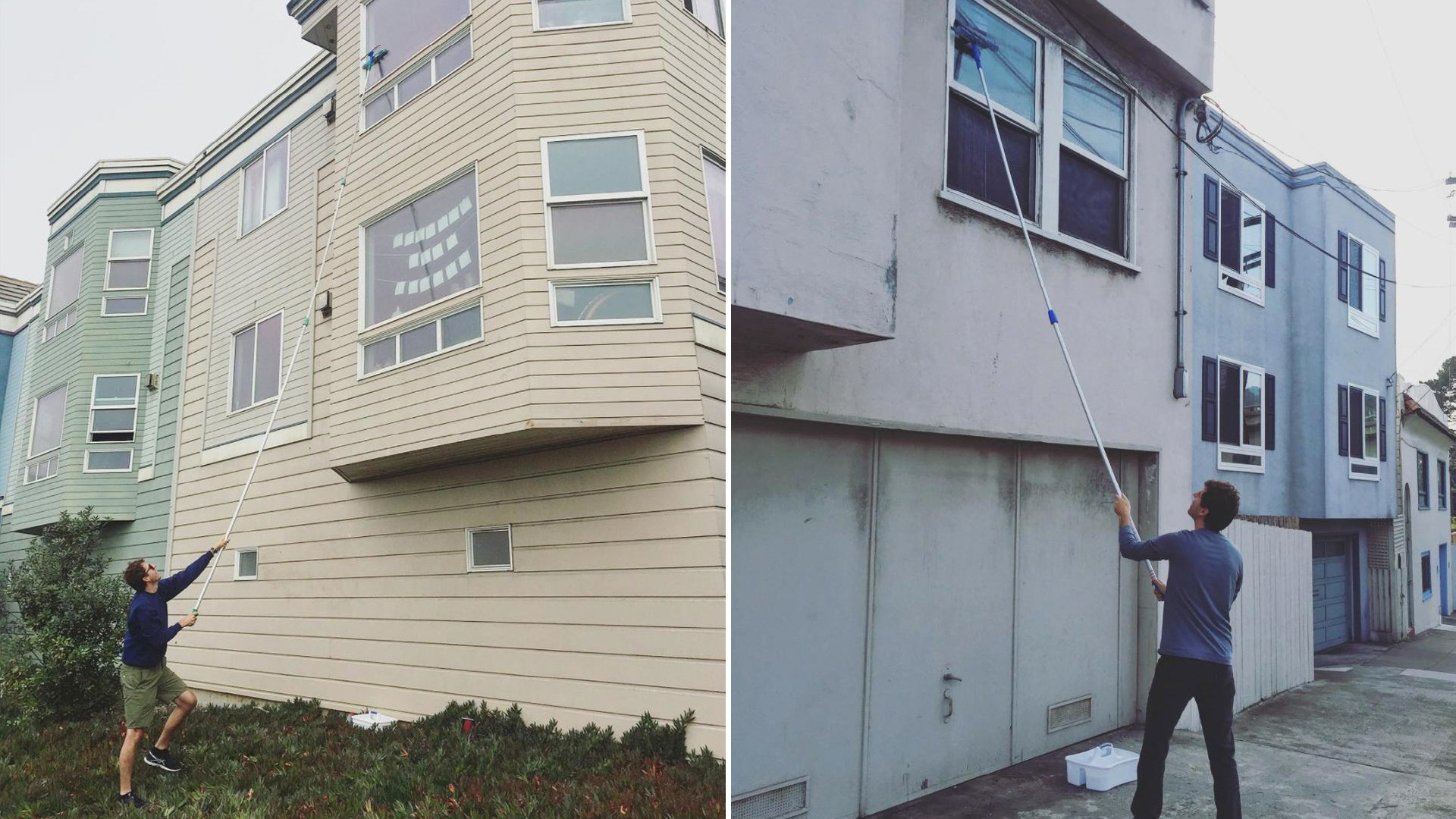 This was a good exercise because I've washed two windows in the past year
Screens

: Launch, Browse, Details, and Proposal
Data Available

: name, address & phone, number of windows & stories, screens, needs furniture moved, parking, access to water, and photos (optional)
Primary Goal

: Drive proposal submissions


KPI

: Total request views and submissions


Secondary Goal

: Encourage use of the recommended price


KPI

: Usage of price vs. custom price


Main User Persona

: Individual washer (not a company), returning and familiar with the app and its settings
Brainstorming

: Pen and paper


Research

: Dribbble, Behance, Medium, Google
Booking services

: TaskRabbit, Airbnb, Priceline, Google Flights


Mobile component

: Sliders, date/time pickers, cards


Best practices

: Card and F-pattern design, WCAG color contrast

Guerrilla research

: I asked six friends this question:


If you're doing a job for someone in your area, what is most important when deciding whether to do it or not?


Answer themes: Price, distance and the more information on the person requesting.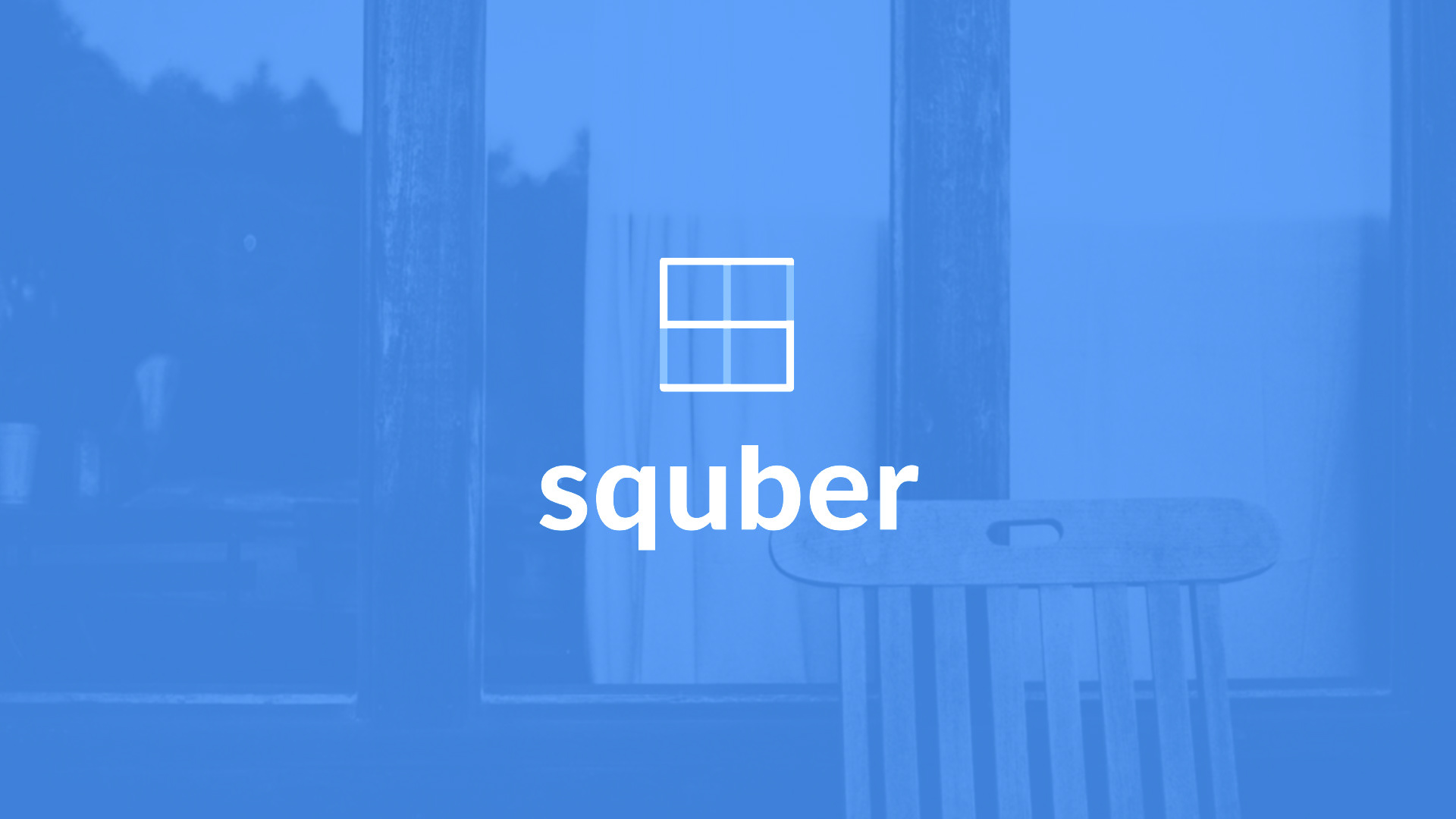 Logo lock-up: the app name with a simple mark of a square window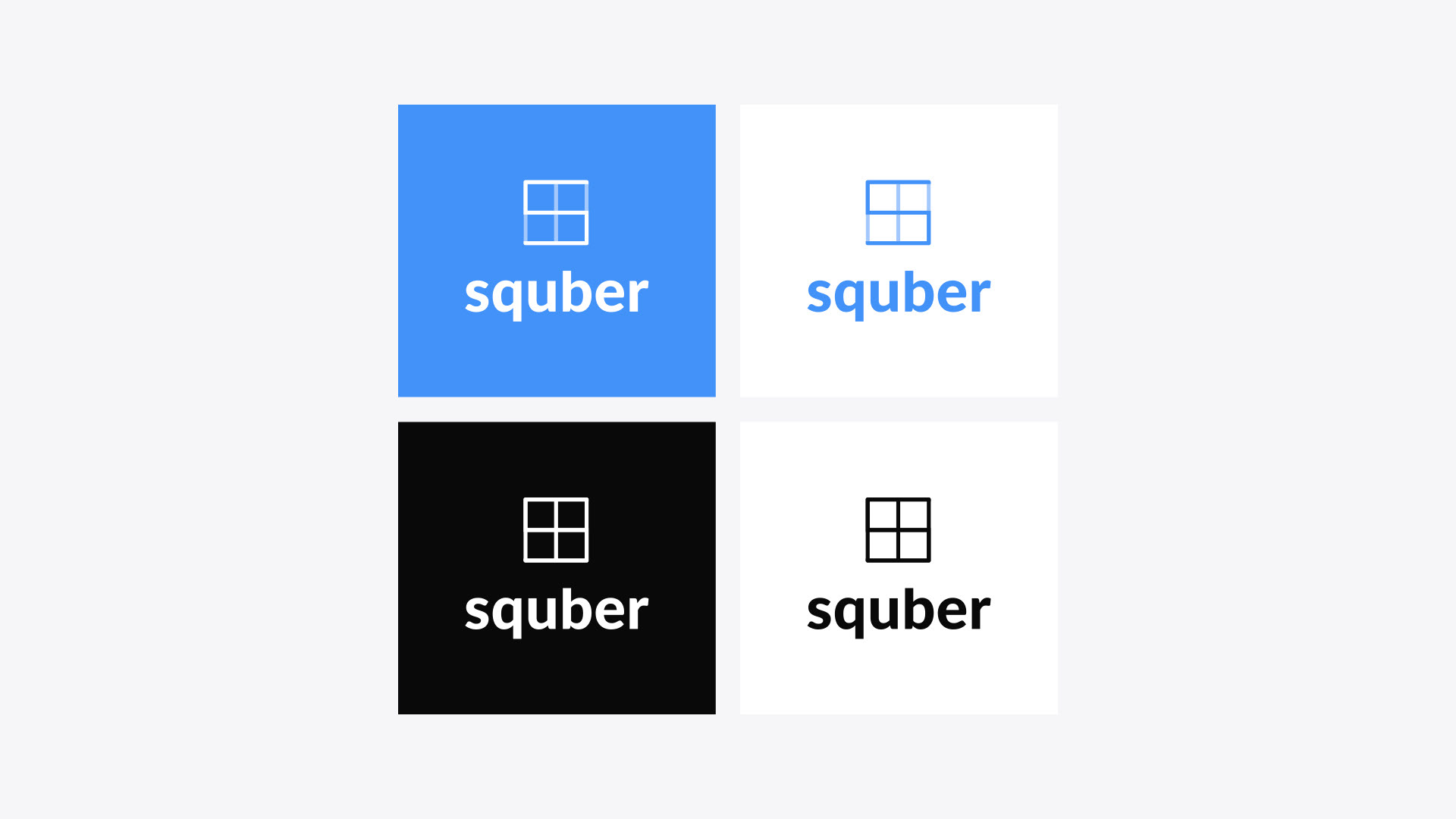 Logo variations of blue, white, and one-color black and white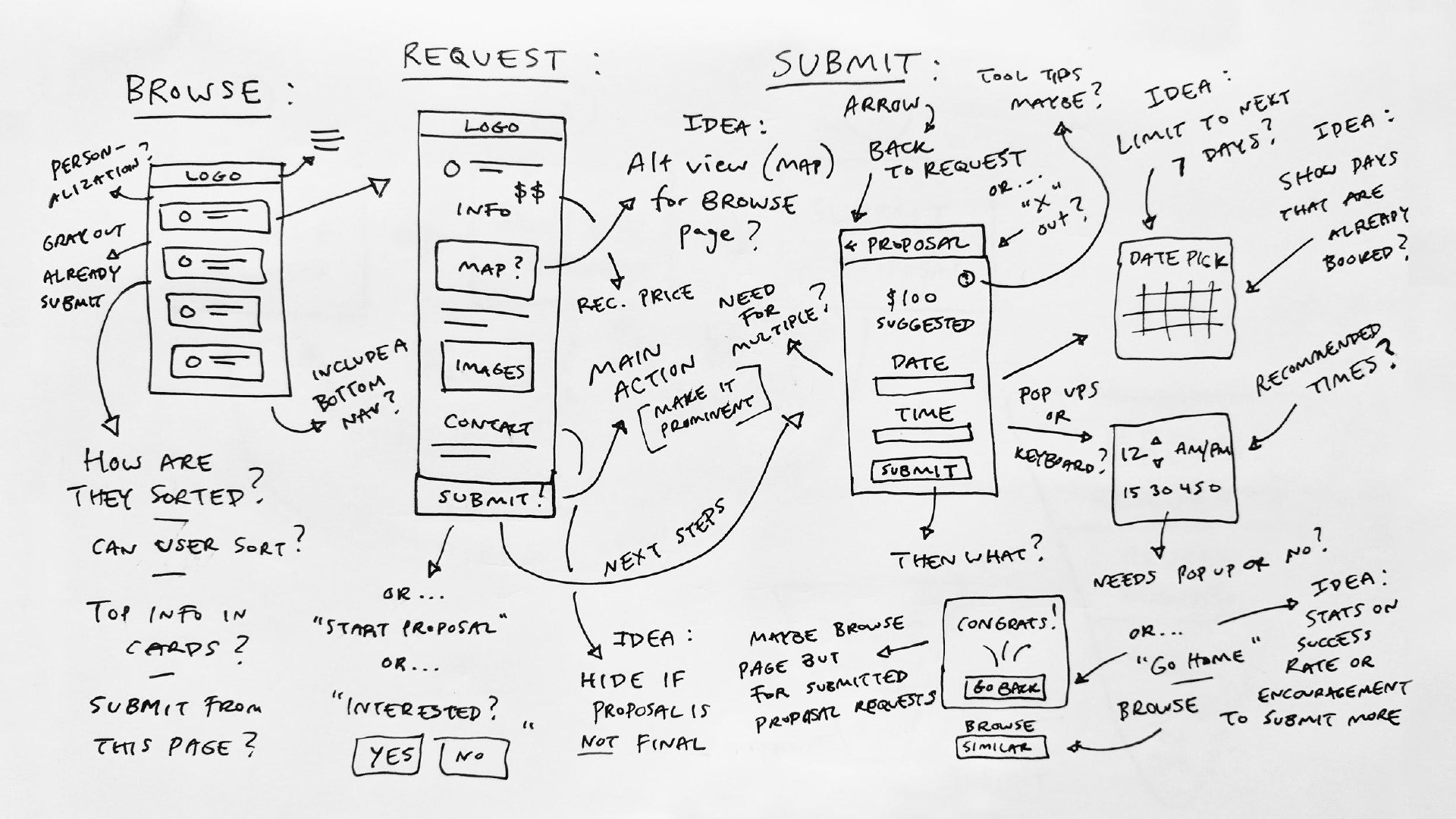 Initial brainstorming and rough wireframes for the app experience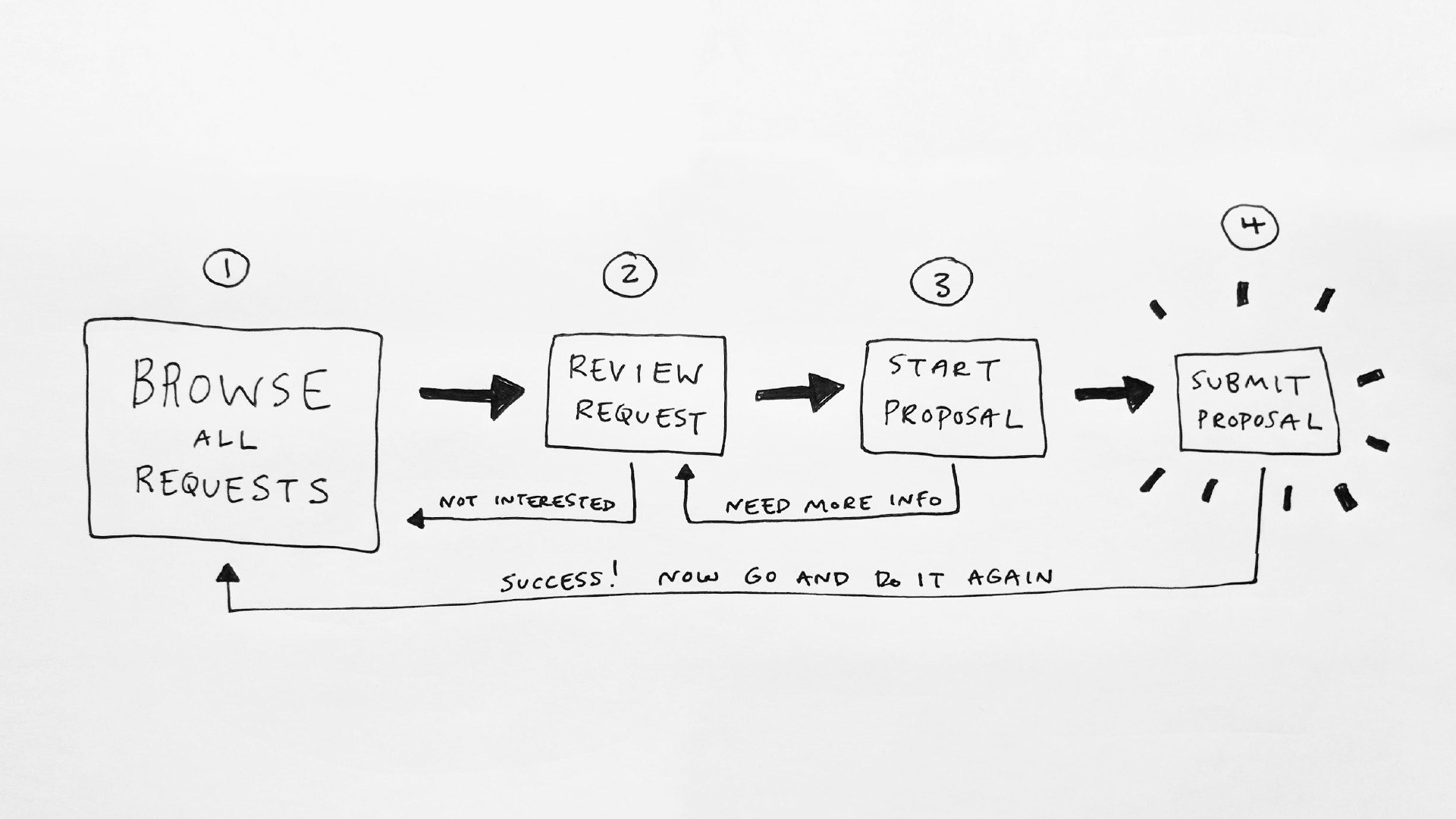 Sketch of the user flow from request review to proposal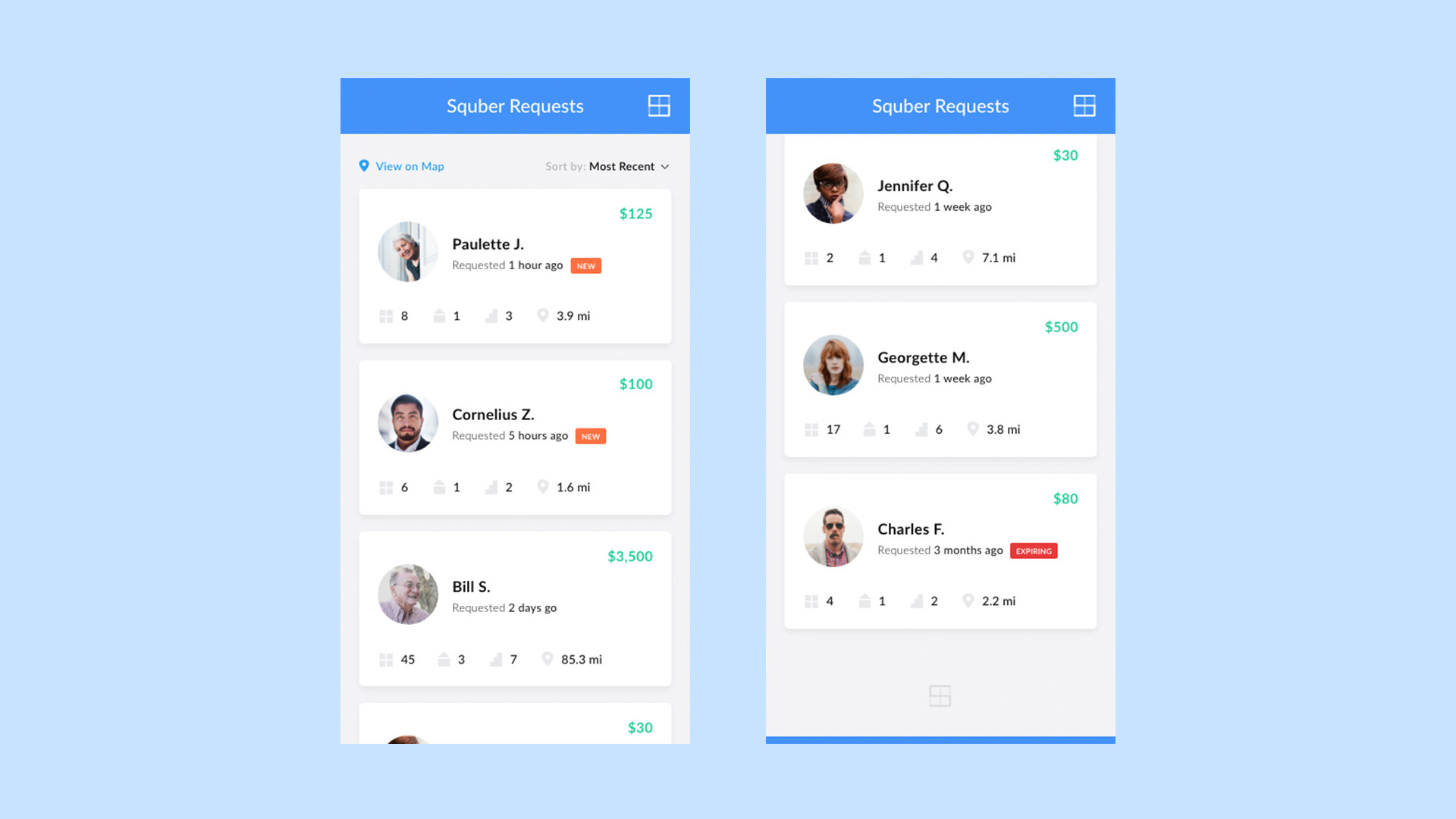 The request page is a feed of potential jobs with top-level, at-a-glance information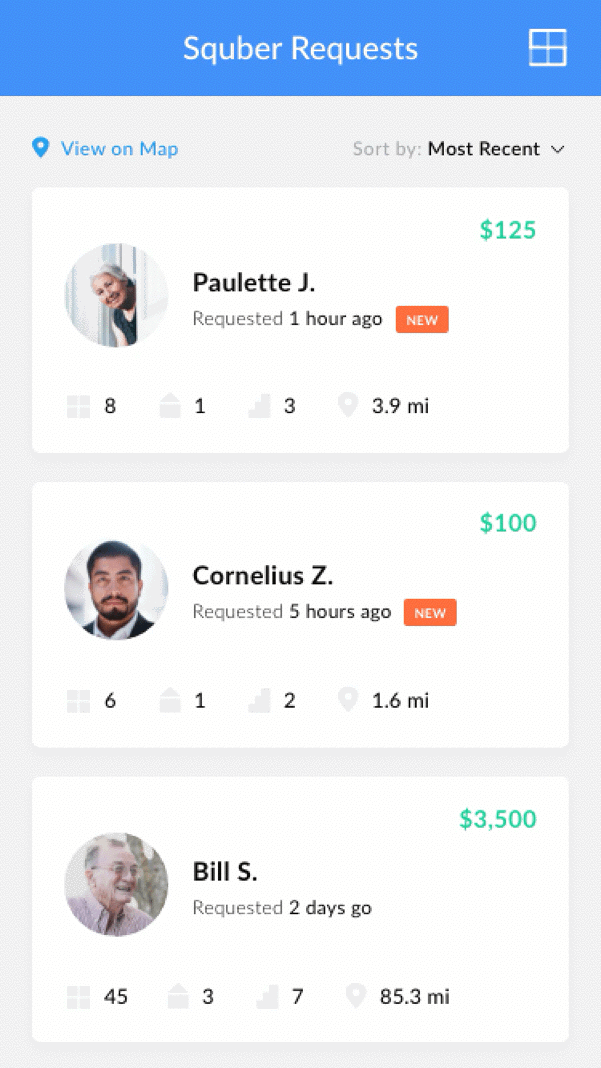 Scroll animation on the request page with a persistent navigation bar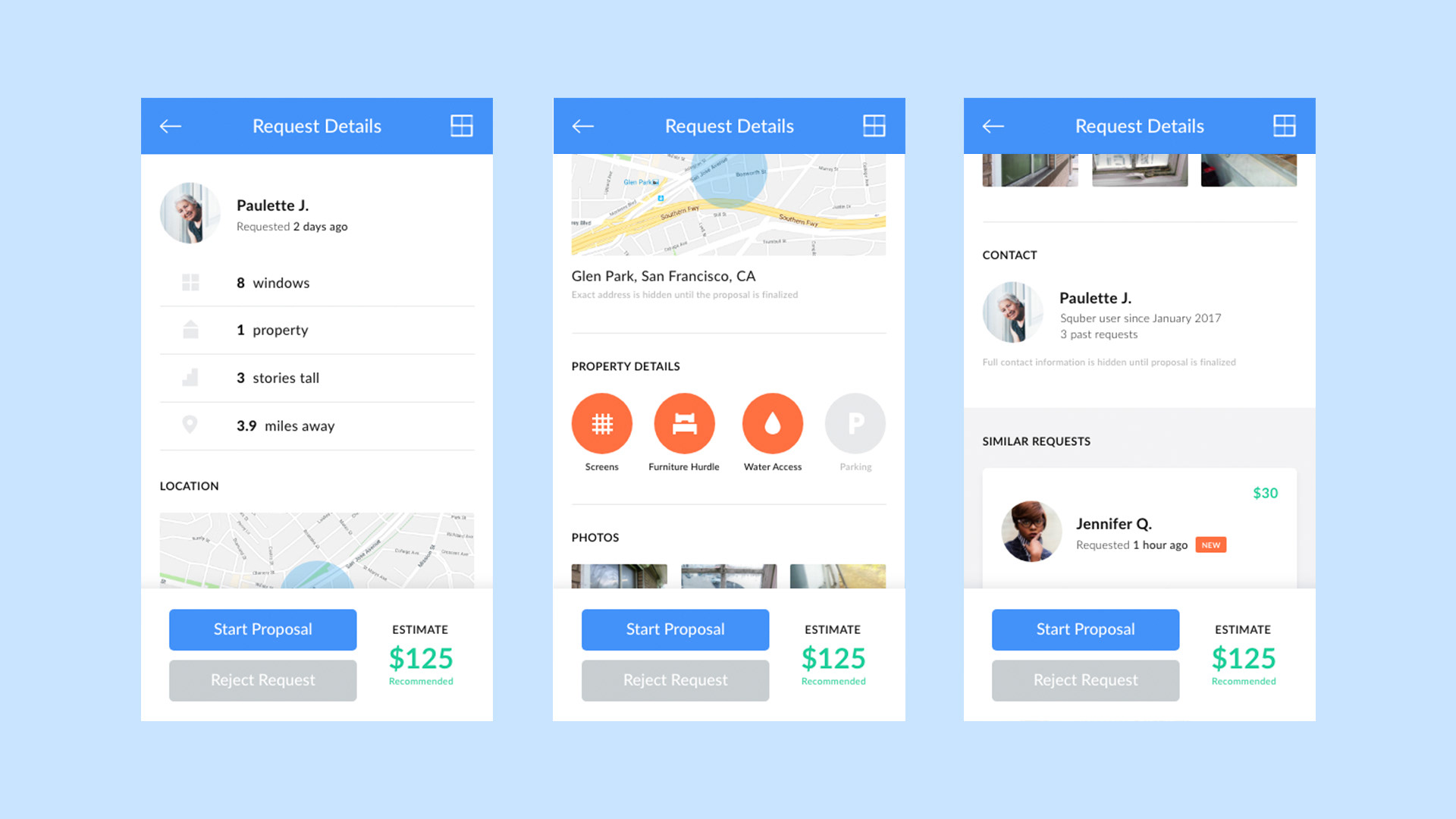 Request details page with the snapshot, location, property details, photos, contact info and similar requests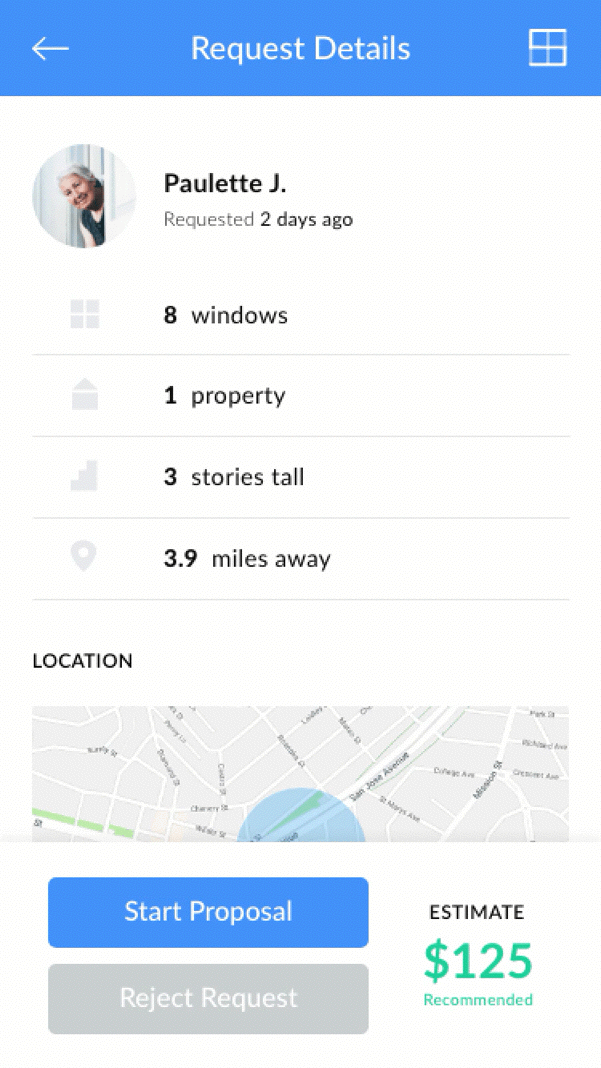 Scroll animation on the request details page with the proposal CTA anchored at the bottom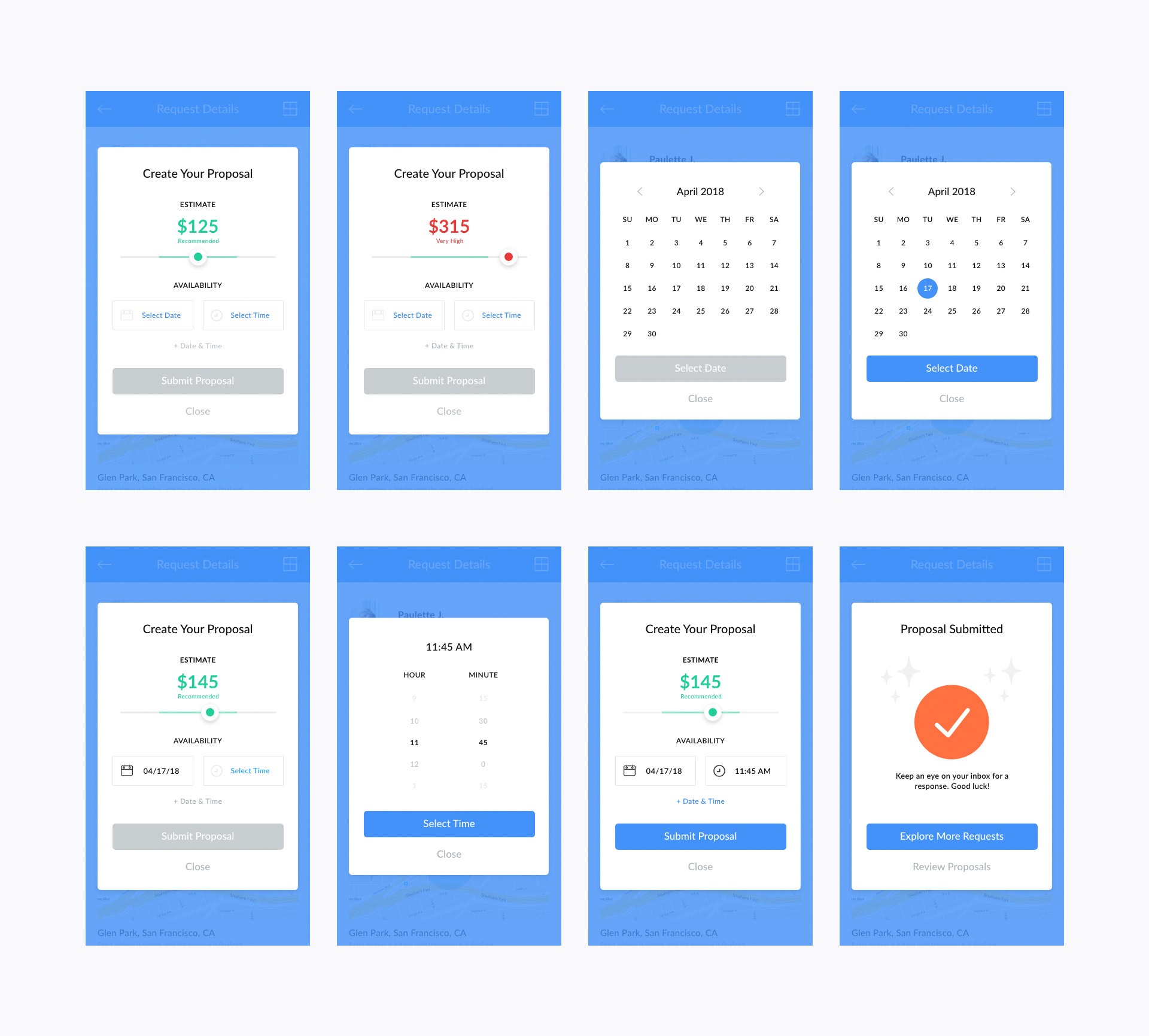 Proposal modal flow: Enter the price, day and time, then submit and explore more options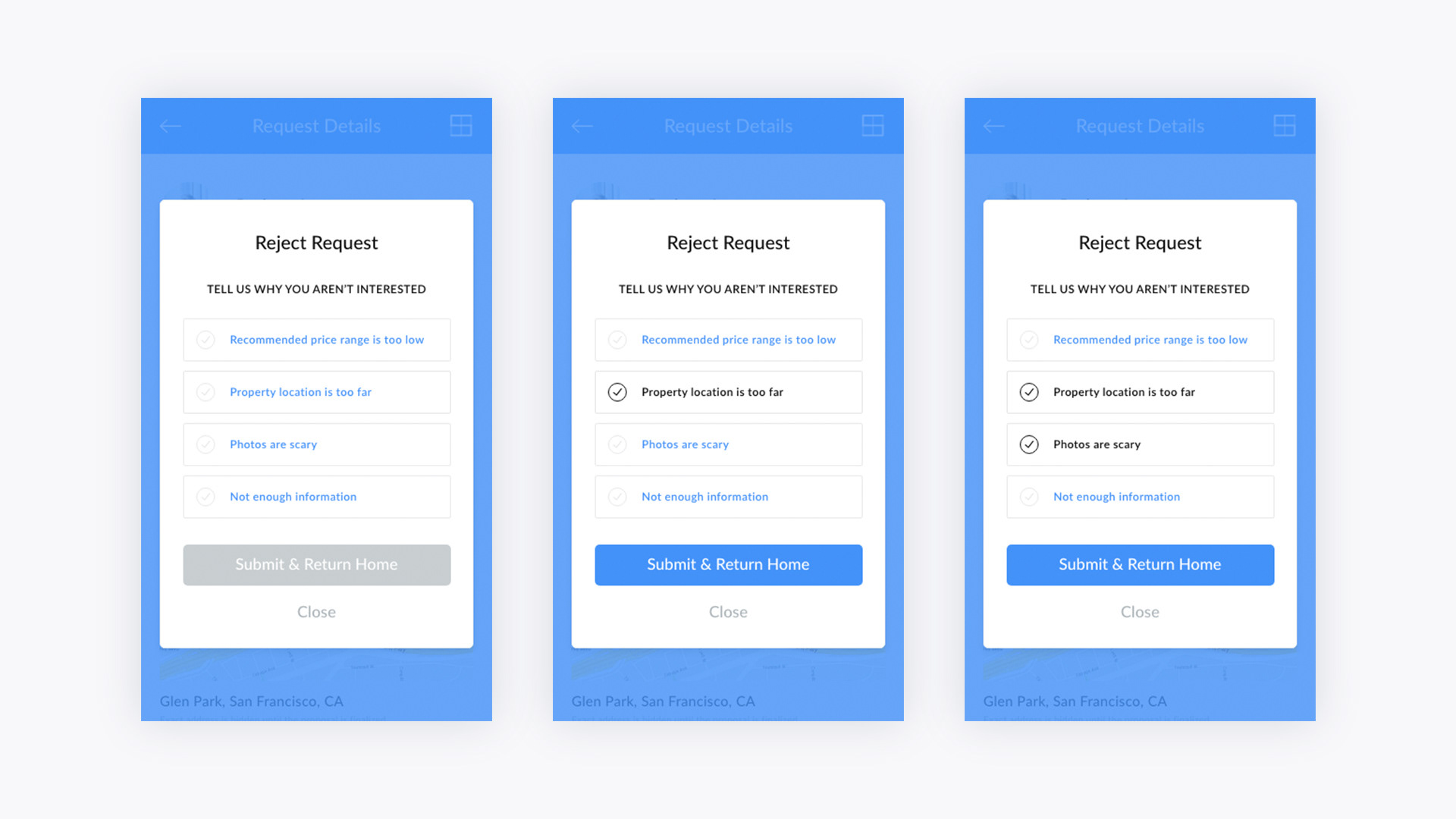 If a user rejects a request, they are asked to explain why
Edge cases (no results, too many results, recommended price disparities) were an afterthought but could change some of the design decisions.

Visualizing proposals to jobs ratio could have helped emphasize submission or caution washers of over-submitting.

It would have helped to better understand the users: what's important to washers (price, windows, etc) as well as time sensitivity on requests